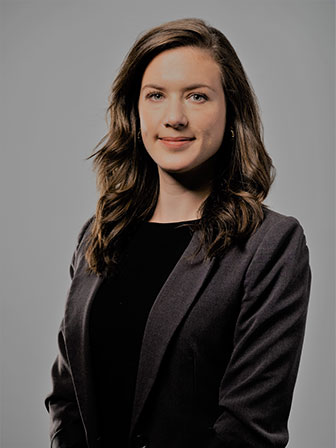 July 1, 2022
Schlam Stone & Dolan LLP is pleased to announce that Jolène LaVigne-Albert has been elevated to Partner.
Managing Partner Jeffrey Eilender said "the firm is delighted to welcome Jolène to the partnership. Jolène is an exemplary litigator and will continue to play a vital role in the firm's service of clients into the future."
"Jolène is a natural trial lawyer and has the rare ability to zero in on the winning point," added Richard Dolan, a co-founder of the firm and co-head of its civil litigation practice. "I expect to see great things from her as both a litigator and a partner in our firm."
Jolène joined Schlam Stone & Dolan in 2016 as an associate and was promoted to counsel in 2021. She focuses her practice on commercial litigation and white-collar criminal defense, and often litigates cases that exist at the junction of the two, including high-stakes fraud and misappropriation matters. Jolène also has deep experience with gender-based litigation and investigations, including matters involving discrimination, harassment, and sexual violence. She has trial experience in both civil and criminal cases well beyond her years. Most recently, Jolène served as co-first chair of a trial team that successfully defeated multi-million-dollar claims against the firm's client before a jury in the Eastern District of New York. In addition to serving clients based in the United States, Jolène regularly advises Canadian clients.
Jolène has published articles on a range of subjects, including in the New York Law Journal and Law360. She has been selected to the New York Metro Super Lawyers "Rising Stars" list since 2021.
Before joining Schlam Stone & Dolan, Jolène was an associate at Sullivan & Cromwell LLP. Following law school, she clerked for Justice Thomas Cromwell of the Supreme Court of Canada. Jolène studied common law in French at the Université de Moncton in Canada, graduating in 2011 at the top of her class.